Data Warehouse Modernization


Xcelerated Consulting Group has partnered with Snowflake to provide cloud based data warehouse modernization solutions to help organizations become more data-driven. We help organizations make quicker and better business decisions, scale their analytics, and grow their business to improve their customer service. We deliver value to organizations by providing key insights through business intelligence and analytics while also improving productivity for internal users, and organizations that prefer to have centralized data in the cloud. We help develop more reliable systems and architecture at reduced OpEx and CapEx cost by eliminating data & infrastructure redundancy including operational support cost for recovery systems. In addition, we put a strong focus on creating an excellent customer experience that allows companies to scale and grow much more quickly and efficiently.  
Snowflake is the only data warehouse built for the cloud taking full advantage of the elasticity offered by this new infrastructure. Snowflake makes it easy to gather all your data, provides rapid analytics, and quickly makes data insights available to all of your users and consumers. Snowflake is designed with a patented modern architecture to handle today's and tomorrow's data and analytics. The result is a data warehouse that eliminates silos and islands, reduces complexity, creates high performance, delivers simplicity, concurrency, and affordability. It has a complete SQL database, with role-based security and provides live centralized storage of data, accessible by any user and application. Snowflake can query petabytes of data in as little as a few seconds.
The cloud becomes a natural integration point for all your data because it is dramatically more accessible to the users of the organization. Structured and semi-structured data of information is growing at an exponential size, including web data, IoT data, 3rd party data, enterprise applications, and mobile data. Various groups can access data at the same time with no performance degradation as Snowflake supports an unlimited number of simultaneous users. Deploying a solution for your organization will deliver immediate results and provide your organization with more insights to better serve your customers.
XCG helps organizations with the implementation of Snowflake utilizing best practices, allowing our customers to realize the benefits of the platform from the very beginning. Your organization will recognize the value of Snowflake faster as you architect the right functionality for your needs and your specific use cases, bringing forward your investment time to value.
Our professional services include:
As a solution partner, we provide certified Snowflake consultants for your projects. We can facilitate all your needs from architectural design, ETL development & automation, Snowflake product setup, to business intelligence  implementations. We work closely with Snowflake field account directors, pre-sales and other solution partners for all your project needs. We will ensure you have a successful modernization experience with Snowflake and XCG.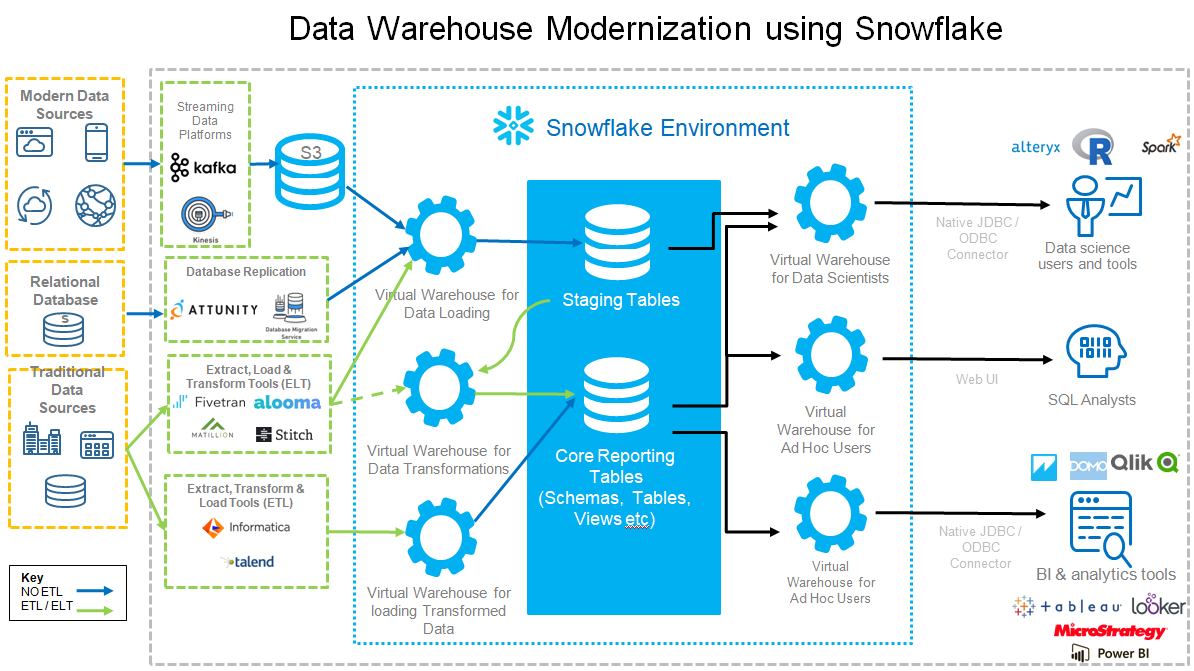 For a Snowflake White Paper Please